Anonymous
"Nice job as usual."
Carole Zbacnik
"Outstanding Dentist. Dr. Hamann ROCKS!!!"
K. Jones-Sittig
"My fiancè convinced me to try his dentist after I began complaining about a cavity and several teeth I needed to have looked at. I was terrified and had horrible experiences with other dentists, so it had been a few years since I'd had an appointment and my fears really built up. I finally went into Agave and they were soooo nice. Everyone there loves their job, you can tell. They are actually happy to be at work and they go out of their way to make you feel comfortable and safe. Dr. Call is my dentist, I had some work done on my front teeth and he did an amazing job. They are beautiful and most people couldn't even tell that I got crowns! I love love love Terri, she is the best and makes me feel like I am not just another patient."
Mary Jordan
"great staff,very professional. Will continue to use this office."
Stacey
"Great quality of service. Very professional and friendly staff."
DR. LOUIS P. RODRIGUEZ
"STAFF COURTESY IS OUTSTANDING. ROSE'S PERFORMANCE IS ALSO OUTSTANDING. THE FACILITY IS VERY CLEAN AND ORDERLY."
Joy Tevis
"I can not say enough about the great treatment I receive at Agave Dental. The staff is professional and friendly. I have had major dental work over the past year and am ecstatic about the outcome. Dr. Beth Hamann is amazing and her standards for excellence are appreciated and the result of her work amazing!"
Jennifer
"This is the first dentist I have honestly felt like my teeth are genuinely taken care of and I don't have to worry about anything being overlooked or missed. Thank you so much for your kindness, listening to me, and taking care of my teeth!"
Our practice accepts insurance from the following companies.

Aetna
Aetna is a national leader of health and related benefits offering dental insurance to our Phoenix patients, as well as health insurance, pharmacy, and life insurance products for individuals, medicare insurance and disability.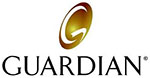 Guardian
With a long history of providing dental benefits, Guardian gives eligible Phoenix areas employees choice, empowering them to make the right decisions to improve their oral and overall health.

HumanaDental
HumanaDental is one of the nation's 10 largest dental insurance carriers offering a dentist network with more than 130,000 dentist locations. Phoenix area members and their families benefit from negotiated discounts by choosing dentists in its network.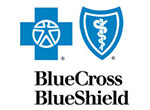 Blue Cross Blue Shield
Blue Cross and Blue Shield companies nationwide provide healthcare benefits to our Phoenix dental patients as well as across the country and around the world. With access to the care you need and when you need it - Blue Cross and Blue Shield policy holders can have peace of mind when at home or traveling abroad.

MetLife
MetLife offers our Phoenix area patients a range of competitively priced dental insurance benefits plans for companies of all sizes.

Delta Dental
Delta Dental Plans Association is a not-for-profit organization with some for-profit affiliates as member companies. Through its 39 independent member companies, it offers national dental coverage to our Phoenix dental patients - administering programs and reporting systems that provide employees and individuals with quality, cost-effective dental benefits and superior customer service.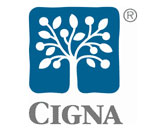 CIGNA
CIGNA offers a variety of dental plans and dental insurance to our Phoenix area patients, including CIGNA Dental Care (DHMO), CIGNA Dental PPO or CIGNA Traditional.
Secure, natural-looking implant dentures
Dr. Hamann provides secure implant dentures in the Phoenix area. Implant retained dentures won't slip, and are a long-lasting solution to missing teeth.
You'll talk, eat and smile with more confidence. Your self esteem will return with your new natural-looking teeth.
Fix chips, cracks and stains
A beautiful smile can brighten your life! If you are continuously hiding your chipped, stained, or cracked teeth from others, it's time for a change! Beth Hamann, D.D.S., a trusted Phoenix area dentist, can fix chips, cracks, and stains to reveal a great new smile - and a new you. You'll look so good you'll wonder why you waited so long!
Natural-looking dental implants
Agave Dental is a trusted Phoenix area dental implants practice providing natural-looking, comfortable tooth replacement. We make it our mission to use a gentle touch during the process.
We hold ourselves to the highest standards to replace missing teeth and provide you with natural-looking results. Our goal is to restore your confidence and your bright, healthy smile.
Cosmetic dentistry with natural results
Phoenix area cosmetic dentistry at Agave Dental can produce amazingly natural-looking results! You can have a bright, healthy new smile after just one or two sessions with Beth Hamann, D.D.S.. It's faster and more affordable than you may think.
Aesthetic dentistry for beautiful results
Phoenix area cosmetic dentist Beth Hamann, D.D.S. has extensive experience creating beautiful smiles. They're one of the first things people notice about you.
Our professional team will be happy to discuss your aesthetic dentistry options. The attractive results you'll get from Agave Dental can change your life!